My heart aches as I type. I pray for the 200,000 plus people who are still not allowed to return home.  And I think about next time.  Prepare.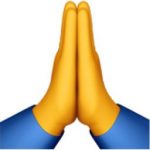 Every home should have Emergency Survival Fiberglass Fire Blanket Shelter Safety Cover – I've just ordered this two pack.  I'm reading Emergency Survival Kits for My Family – Step-by-step Guide for Building Emergency Kits for Your Home, Auto, School, Evacuation and More
I hope that I'll never need thtese supplies or skills… but just in case…. So Suzy Says.